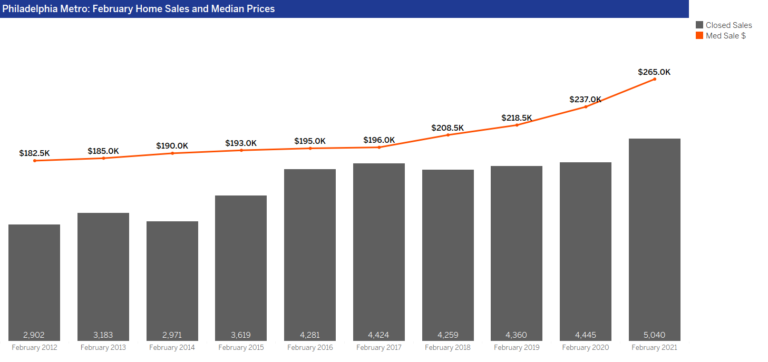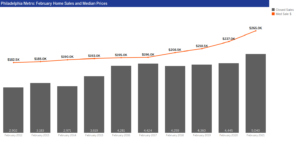 Townhome unit sales volume (2,095) rose 22%. Delaware County reported a 37% jump in townhome sale activity.
Philadelphia County townhomes came under contract in 27 days, two weeks earlier than last year. Fishtown townhomes stayed on the market for 28 days, down by -12 days.
New listings of single-family homes (3,235) fell -31%, the steepest since the spring shutdown. Mercer County had -38% fewer new detached home listings (222).
Upcoming single-family home sales (3,224) slid -23%, the first year-over-year decline since last May, as available inventory tightened. Bucks County reported -31% lower new single-family home pending sales.
FULL REPORT: Bright_Report_Philadelphia_Metro_February_2021