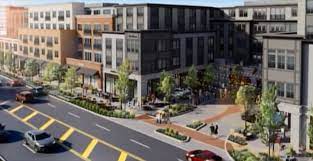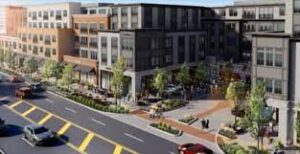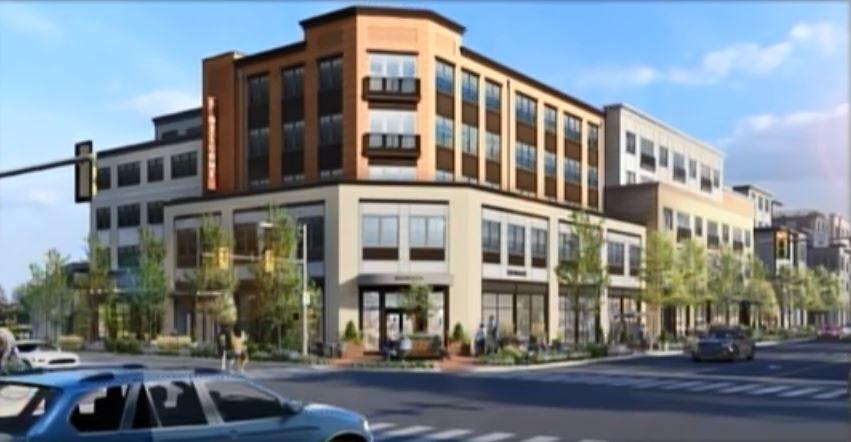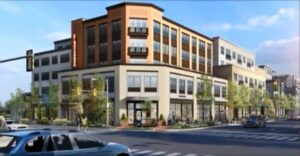 LOWER MERION — Five years ago, many people in Ardmore thought the plans for a mini Target store and 35 apartment units were too large for Ardmore.
Now that those plans have been thrown away, it has been dwarfed by a much larger project with more retail space and hundreds of apartment units.
Often referred to as the Piazza project since it would take over two car dealerships of the same name, the Lower Merion Building and Planning Committee recommended approval of the new project that will run along Lancaster Avenue from Ardmore Avenue to Greenfield Avenue.
In place of the car lots, an IHOP and a parking lot, the developer plans to construct a five-story mixed-use building with about 70,000 square feet of retail space, 279 apartment units and 615 parking spaces. The developer is also asking for approval to investigate whether they could add another layer of underground parking for an additional 90 cars.
Another aspect of the project is the extension of West Athens Avenue, to Greenfield Avenue.
"It's a large, significant project in the heart of Ardmore," said Chris Leswing, director of the township's building and planning department. "What's proposed is to clean and scrape the entire site. All the buildings are going to be demolished, and then they're going to be consolidated … into a very large signal parcel."
By comparison, the earlier plans that were approved in 2017 there would have been just 35 apartment units above retail space. Had it been built, it would have included a 27,268-square-foot footprint and 32,000 square feet of retail space.
Although the Target plans were much smaller than the current project, it too was criticized for being too big for Ardmore. After the plans fell through, the Target store moved to the site of a former grocery store in the Wynnewood Square Shopping Center.
Board president Dan Bernheim acknowledged the project meets the requirements of the township's code, but described it as a game-changer for the community. He went on to suggest that it was more like South Broad Street than Ardmore.
"I am troubled by this project. I would not be candid if I didn't acknowledge that. Two hundred seventy-nine units at that corner of Ardmore is not, quote, 'like the rest of Ardmore.' It does not, in my humble opinion, fit into the fabric of Ardmore."
He went on to describe the project as "massive" and will bring significant traffic changes.
"This would be a game changer," he added.
Other commissioners expressed similar views about how the project would change Ardmore.
Bryan Oos, director of acquisition and development for Toll Brothers Apartment Living, said they've met with the community a lot over the past few years.
"We've done extensive outreach with the community for the past three years to ensure we've listened and addressed community's needs and concerns," Oos said. "We've incorporated community and resident feedback and have focused on the public design of our project to ensure we are adding to the walkable nature and vibrancy of downtown Ardmore."
In describing the area as an urban desert, John Keeler of Ardmore said he favors the project since it would add to the area along Lancaster Avenue between Ardmore and Greenfield avenues.
With the favorable recommendation by the building and planning committee, the project is scheduled to go for board approval at its next meeting.